Adverse events in Aesthetic Medicine
Aesthetic and functional gynaecology
Aesthetic Medicine
Aesthetic Medicine and Acupuncture
Aesthetic Plastic Surgery
Anatomy and ecography in Aesthetic Medicine
Biostimulation and Biorestructuring
Case reports
Combined protocols in Aesthetic Medicine
Cosmetology: updates and innovations
Dermatology of medical-aesthetic competence
Edematofibrosclerotic panniculopathy and localised adiposity
Evidence Based Aesthetic Medicine
Fillers
Hands and feet: update in Aesthetic Medicine
Homeopathy and homotoxycology: Bio-Aesthetic Medicine
Hyperpigmentation and melasma: therapeutic proposals
Inflammatory skin diseases in Aesthetic Medicine
Laser and Energy-based Devices in Aesthetic Medicine
Marketing and Aesthetic Medicine
Medical and surgical phlebology
Mesotherapy in Aesthetic Medicine
My best result
My most challenging patient
Neuromodulation and Mechanical Myomodulation
New proposals in Aesthetic Medicine
Non-surgical lifting: from threads to new technologies
Nutrition, obesity and eating disorders
Peelings: new approaches, new formulations
Reconstructive Aesthetic Medicine
Regenerative Medicine and PRP: innovations and scientific evidence
Rhinofiller
Social Aesthetic Medicine
Tattoos: risks, safety and care
Trichology updates
Aesthetic Medicine
Focus on
Natural look: my point of view
Truth and beauty: social media credibility
Tyroid and Aesthetic Medicine
Vitamin D: updates
The Millennial Aesthetic Physicians
The blemishes of the adolescence
Truth is beauty. Aesthetic Medicine is Social Medicine
Alternative indications of botulinum toxin
Face and body skin laxity
"Cellulitis": new therapeutic scenarios
Body dissatisfation, misperception and dysmorphism
Environment, nutrition and health
Ozone Therapy in Aesthetic Medicine: a restored method?
Body reshaping
Aesthetic Medicine and fluidity in the new generations
Pigmentation disorders: state of the art
Photoinduced skin reactions
Inflammaging and skin
From couperose to rosacea: a correct multidisciplinary approach
Anti-Aging Medicine
Focus on
The microbiota today: myth or reality?
Antioxidants: bioavailability and efficacy
Endocrine disruptors: a role in Aesthetic Medicine?
Aging and inflammaging
The sleep and its changes with age
Adverse events in Aesthetic Medicine
Aesthetic and functional gynaecology
Aesthetic Medicine
Aesthetic Medicine and Acupuncture
Aesthetic Plastic Surgery
Anatomy and ecography in Aesthetic Medicine
Biostimulation and Biorestructuring
Case reports
Combined protocols in Aesthetic Medicine
Cosmetology: updates and innovations
Dermatology of medical-aesthetic competence
Edematofibrosclerotic panniculopathy and localised adiposity
Evidence Based Aesthetic Medicine
Fillers
Hands and feet: update in Aesthetic Medicine
Homeopathy and homotoxycology: Bio-Aesthetic Medicine
Hyperpigmentation and melasma: therapeutic proposals
Inflammatory skin diseases in Aesthetic Medicine
Laser and Energy-based Devices in Aesthetic Medicine
Marketing and Aesthetic Medicine
Medical and surgical phlebology
Mesotherapy in Aesthetic Medicine
My best result
My most challenging patient
Neuromodulation and Mechanical Myomodulation
New proposals in Aesthetic Medicine
Non-surgical lifting: from threads to new technologies
Nutrition, obesity and eating disorders
Peelings: new approaches, new formulations
Reconstructive Aesthetic Medicine
Regenerative Medicine and PRP: innovations and scientific evidence
Rhinofiller
Social Aesthetic Medicine
Tattoos: risks, safety and care
Trichology updates
Image, Ethics and Science
I would like to begin the presentation of SIME 2024, now in its 45th edition, with some acknowledgements.
I would like to thank all of you, colleagues, for following, supporting, and encouraging us to provide a better Congress year after year.
I also thank all the moderators who have joined us over the years because their observations and suggestions to the speakers have allowed us to improve the quality of the presentations at our Congress over time.
I thank all the Companies that have increasingly believed in our event over time, supporting us and enabling us to offer you progressively richer content.
And, of course, I thank the Boards of Directors of SIME and AIMAA, as well as the Scientific Committee of the Congress, for contributing decisively with their brainstorming, international experience, and constant updates to make the Congress of the Italian Society of Aesthetic Medicine the highest scientific value event in the national landscape.
All these pillars of our community have contributed over the years to make us progress both in terms of numbers and scientific excellence, leading us to a point where the search for a venue with more space and ready to accommodate all participants in a larger area has become necessary.
SIME 2024 will be an extraordinary edition because it will mark the transition from a historical and prestigious venue like the 'Rome Cavalieri Congress Center' to a modern, technological, innovative, and futuristic one: La Nuvola. It is a unique and iconic architectural piece designed by Massimiliano Fuksas with an innovative and futuristic design, inspired by the shape of a cloud, to represent a symbol of openness, creativity, and transformation.
The SIME 2024 Congress and La Nuvola will be a winning match to provide all participants with an opportunity for professional enrichment that will see them even more involved in the possibilities of deepening their skills.
During this meeting, we will have the opportunity to explore a wide range of topics, from new procedures and technologies to professional ethics, patient safety, and excellence in our practice. Cutting-edge research and interesting clinical cases will be presented by national and international speakers.
The venue will allow us to have more exhibition spaces, accommodating a larger number of sponsors, a greater number of halls with the opportunity to host many workshops and practical therapy sessions conducted live, spaces for relaxation, and meetings among congress participants to discuss clinical cases and plan shared research activities.
I want to emphasize the importance of dialogue and knowledge sharing in this Congress. Your experiences, ideas, and insights will help guide our field toward an even brighter, structured, coordinated, and secure future for our discipline and our patients.
It is essential to remember that, as professionals in Aesthetic Medicine, we bear a great responsibility. Every day, we take care of the health and well-being of our patients, contributing to improving their quality of life through safe and effective therapies. Keeping this in mind, constant updating and continuous education are essential to offer the best to those who trust us on our duties.
With these premises, I am confident that SIME 2024 will be a Congress that will make history in Aesthetic Medicine, and we look forward to welcoming all of you with the certainty of providing a unique opportunity for professional development.
Emanuele Bartoletti
President of SIME 2024

Felice Strollo
President of the 19th AIMAA Congress
Roma Convention Center La Nuvola
Viale Asia 25 – 00144 Roma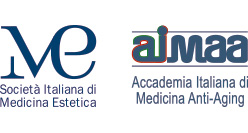 Scientific Secretariat
SIME – AIMAA

Via Monte Zebio, 28 – 00195 Rome
Phone – Fax: +39 06/3217304
sime@lamedicinaestetica.it – www.lamedicinaestetica.it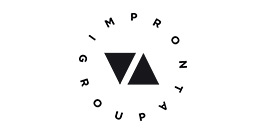 Hotel Reservations
Impronta action Srl

Via Savona 2a – 00182 Rome
Phone +39 3347071031
sime2024@impronta.group