Aesthetic Medicine
Focus on
Nutrition and Immunity
Approach targeted to body remodeling
Gluteal Restoration
Facial Beautification: the trick that changed my outcome
Atopy and Aesthetic Medicine
Evidence Based Aesthetic Medicine: update from SIME Study Groups
The use of gases in Aesthetic Medicine
The neck: global aesthetic approach
The perfect smile 
Lights and shadows on the face
Skin and Immunity
Suggested therapeutic algorithms for main blemishes 
Rich Girl Face
Ulcers in Aesthetic Medicine
Anti-Aging Medicine
Focus on
Vitamin D 2.0
Vitamin C
Hormones and growth factors
Aesthetic Medicine and Autoimmunity
Aesthetic health project: from genetics to medicine
Acne: Aesthetic Medicine therapies
Updates and innovations in Cosmetology
Descriptive anatomy in the practice of Aesthetic Medicine
Biostimulation and Biorestructuring
Case reports
Aesthetic Plastic Surgery
Covid, Aesthetic Medicine and Dermatology
Dermatology of medical-aesthetic competence
Evidence Based Aesthetic Medicine: my experience
Aesthetics and external genitalia functionality: the role of Aesthetic Medicine
Filler: from surface to depth
Medical and surgical phlebology
Management of adverse events in Aesthetic Medicine
Aging
My best result of last year
Hyperpigmentation and melasma: therapeutic innovations
My worst complication
Laser and Energy-based Devices in Aesthetic Medicine
Non-surgical lifting: from threads to new technologies
Aesthetic Medicine, Covid and Marketing
Aesthetic Medicine
Aesthetic Medicine and acupuncture
Reconstructive Aesthetic Medicine
Social Aesthetic Medicine
Regenerative Medicine: scientific developments
Mesotherapy in Aesthetic Medicine
Neuromodulation and Mechanical Myomodulation
New proposals in Aesthetic Medicine
Nutrition, obesity and eating disorders
Peeling: new approaches, new formulations
Edematofibrosclerotic panniculopathy and localised adiposity
PRP: update on scientific evidence
Combined protocols in Aesthetic Medicine
Rinofiller: a therapy with more and more indications
Tattoos: risks, safety and care
Photodynamic therapy: medical-aesthetic indications
Trichology updates
Evidence Based Aesthetic Medicine
Guidelines for a succesful Aesthetic Medicine
Here we are… ferried to 2021 and inevitably already focusing on the 42nd Sime Congress: SIME 2021.
We are all working on it with hope, and at this point I would also say with the belief that we will soon go back to organizing a traditional Congress, with the possibility to meet, see each other, exchange greetings, hugs and experiences.
The 2020 edition of the Congress was for all of us a leap in the dark, and the decision of doing it online has been a very difficult one for the entire Board, but also a very courageous one. Our courage has been rewarded by your massive attendance : almost 5000 colleagues have logged in and attended almost the entire event thanks to the possibility of accessing the portal until September 30. In addition to this, many were the emails of appreciation that came in for the effort we all made and for the scientific richness of the event, albeit experienced in a way that is far from what we have been used to having for over 40 years.
Your participation and thanks have filled our hearts with joy and pride and stimulate us to work so as to always give you a new and dynamic Congress that will generate a high level of scientific knowledge and cultural enrichment.
In order to meet this goal, the theme chosen this year represents a great challenge: Evidence Based Medicine in Aesthetic Medicine. We all know that unfortunately what is still missing in our scientific sector is compliance with what is described in literature with regard to therapeutic innovations. The effectiveness of a therapy or of a therapeutic protocol must be supported by published results so as to be validated, thus demonstrating the process – research activity, method and data – that led the Author to develop his hypothesis, and most of all this process must be duplicable. Unfortunately, too often in conference communications new protocols and new techniques are illustrated without revealing their scientific background, or how the hypothesis has been verified by other researchers in a virtuous process of confirmation or of proof and evidence of anomalies.
During this next Conference we would consider it appropriate for all colleagues to comply with the above  standards of presentation which will make the scientific comparison much more fruitful and stimulating.
A session will be dedicated to the presentation, to be made by various SIME study groups, of reviews on the topics of greatest clinical interest in Aesthetic Medicine, thus providing Participants with new tools of scientific discernment. We all know that only what is published can be considered valid for the growth of our profession.
As usual we will also have a session conducted by foreign guests, to whom we have asked to share with us what has been the technical  approach that in recent years has allowed them to improve their results.
We will also talk about the use of gases in Aesthetic Medicine: in a session that aims at taking stock of the use of traditional gases such as CO2, but also of the ones that are used in other fields such as Ozone, Oxygen, etc..
We will then have a session on the Perfect Smile, in which we will examine all factors that influence the aesthetic medical achievement of a perfect smile; a session on the aesthetics of the glutes, of which much has been said in recent times both from a surgical and aesthetic medical point of view; and finally a session on the global aesthetic approach of the neck.
There will be sessions on Aesthetic Reconstructive Medicine, on Regenerative Medicine with particular attention to PRP which, according to recent publications, has proved to be of great scientific value in the correction and prevention of skin aging, and we will have a session dedicated to the role of the aesthetic physician in the treatment of diabetic ulcers.
As always we will avail ourselves of the contribution of the other Scientific Societies that – in ever increasing numbers – enrich our Congress with sessions focusing on the latest innovations  in their field of interest.
In line with the main theme of the Congress – Evidence Based Aesthetic Medicine – we would like to build with your contribution, new proposals or personal experiences, a session on the therapeutic algorithms of the main aesthetic  imperfections. With regard to this topic, I would ask all the speakers who would like to share their experiences, to send us reports supported by the existing references published literature, and structured in the form of experimental work, review, mini review, personal experience or case reports.
Confident that this proposal can be a stimulus and a challenge for everyone to improve themselves together with the scientific profile of our wonderful discipline, I urge everyone to start thinking about sending abstracts that could represent a work of great satisfaction for the speakers and of great scientific enrichment for all those who will decide to attend SIME2021, which is likely to be a scientific turning point for the Italian Aesthetic Medicine and much more.
Emanuele Bartoletti
President of SIME 2021

Felice Strollo
President of the 16th AIMAA Congress
Congress Centre Rome Cavalieri
Waldorf Astoria Hotels & Resorts
Via Cadlolo, 101 – 00136 Rome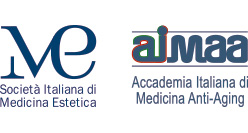 Scientific Secretariat
SIME – AIMAA

Via Monte Zebio, 28 – 00195 Rome
Phone – Fax: +39 06/3217304
sime@lamedicinaestetica.it – www.lamedicinaestetica.it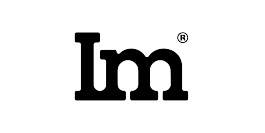 Hotel Reservations
Ideameeting International srl

Referente: Vittoria Fioretti
Tel. +39 347.5345271
vittoriafioretti@ideameeting.com