Aesthetic Medicine as a cultural movement was born in France in 1973, coinciding with the founding of the French Society of Aesthetic Medicine by Jean-Jacques Legrand, doctor of endocrinology in Paris.
This was soon followed by the creation of the Belgium Society promoted by the Belgian Michel Delune, dermatologist in Brussels (1974), the Italian Society created by Carlo Alberto Bartoletti, cardiologist, gastroenterologist, gerontologist and geriatrician in Rome (1975) and the Spanish Society, founded by Font-Riera, doctor of nutrition in Barcelona (1976).
In 1976 these four national societies founded the Union Internationale de Médecine Esthétique (UIME) based in Paris. Nowadays, there are 31 European and non-European countries which belong to this International Association.
Their aim is to bring together worldwide, within a single scientific programme, doctors and technicians of different specialties, but with a common interest in problems concerning aesthetic medicine.
 The current Board of Directors of UIME is composed as follows:
Honorary Presidents: C.A. Bartoletti† (Italy), M. Delune (USA), J. Font-Riera† (Spain), A. Bourra† (Marocco), R. Pinto (Argentina), G. Marzullo (Chile), J. Hèbrant (Belgium), A. Elbaum (Uruguay), O. Panova† (Russia), M. Oughanem (Algeria), J.J. Legrand (France), V. Garcia-Guevara (Venezuela)
President: A. Ignaciuk (Poland)
Vice President: B. Miller Kobisher (Mexico)
Secretary-General: E. Bartoletti (Italy)
Secretary-General added for American Continent: R. Pinto (Argentina)
Secretary-General added for Africa and Middle East: A. Bourra† (Marocco)
 The UIME address is: 28 via Monte Zebio, 00195 Roma – Italia (Italian Society of Aesthetic Medicine – SIME)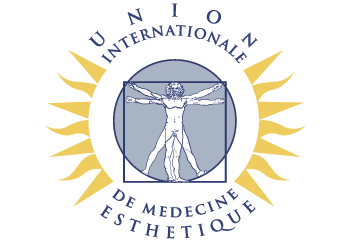 Aesthetic and Anti Aging Medicine Society of South Africa
PO Box 26716, Monumentpark, Pretoria, Gauteng, South Africa, 0105
Website: www.aestheticdoctors.co.za
E-mail:  info@aestheticdoctors.co.za – cobus@drcobus.co.za
President: D. Norval
  Aesthetic Medicine Society of Uruguay
Avenida Sarmiento 2470 – 11300 Montevideo – Uruguay
Website: www.sume.com.uy
E-mail: alberto@drelbaum.com
President: A. Elbaum
  Aesthetic Medicine Society of Venezuela
Av. Sucre de Los Dos Caminos, entre 4ta y 5ta transversal
Res. Centro Parque Boyacà, Edificio Centro, Piso 20, Off. 201 – 1070 Caracas – Venezuela
Website: www.fuceme.org -www.sociveme.org
E-mail: fuceme@gmail.com
President: V. Garcia-Guevara
  Algerian Society of Aesthetic Medicine
Bt.T1, N°2, Diar Es Saada, El Madania Algeri – Algeria
Website: www.same-dz.com
E-mail: Oughanem_m@hotmail.com
President: M. Oughanem
  American Academy of Aesthetic Medicine
24671 La Vida Drive – Laguna Niguel, Ca 92677 – USA
Website: www.aaamed.org
E-mail: mdelune@aol.com
President: M. Delune.
  Argentine Society of Aesthetic Medicine
Avenida Alicia Moreau de justo 846, 2do piso, oficina 21 – 1107 Buenos Aires – Argentine
Website: www.soarme.com
E-mail: pinto@soarme.com
President: R. Pinto
  Belgian Society of Aesthetic Medicine
Chaussée de Marche 390 – 5100 Jambes – Belgium
Website: www.aesthetic-medicine.be
E-mail: jean.hebrant@skynet.be
President: J. Hebrant
  Bolivian Association of Aesthetic Medicine
Santa Cruz de la Sierra
www.facebook.com/asobome.bolivia
danielhht@hotmail.com
President: D. H. Hurtado Terrazas
Brazilian Association of Aesthetic Dermatology
Curitiba, Rua Tobias de Macedo Junior, nº 246, block B, Santo Inácio
President: R. Gama
Canadian Association of Aesthetic Medicine
1087 Roosevelt Crescent, North Vancouver, BC Canada V7P 1M4
Website: www.caam.ca
E-mail: info@caam.ca – s.roberts@caam.ca
President: J. Carroll
Chilean Association of Aesthetic Medicine
Avda President Riesco 2955, Apto. 1102, Las Condes Santiago – Chile
Website: www.achme.cl
E-mail: docgm@estetic.cl
President: G. Marzullo
China Academy of Aesthetic Medicine
Department of Stomatology, General Hospital of PLA, 28 Fuxing road, BEIJING 100853 – China
Website: www.caamed.com
E-mail: caam01@126.com
President: Liu Hong Cheng
Colombian Association of Aesthetic Medicine
Calle 4 Sur, n° 43 a 195 – Oficina 141, Bloque B Medellin – Colombia
Website: www.acicme.com.co
E-mail: acicme@gmail.com
President: G. Arroyave Estrada
  Croatian Association of Aesthetic Medicine
51414 Opatija, Croatia – 00385921707322
Website: www.huem.eu
E-mail: drbunar@gmail.com
President: E. Bunar
Ecuadorian Society of Aesthetic Medicine
Ave de los Shyris 344 y Eloy Alfaro, Edificio Parque Central, Oficina 609 – Quito – Ecuador
Website: www.seem.com.ec
E-mail: seem2008cg@gmail.com
President: V. Tinoco Kirby
French Society of Aesthetic Medicine
154, Rue Armand Silvestre – 92400 Courbevoie – France
Website: www.sfme.info
E-mail: jjlegrand-md@sfme.info – info@sfme.info
President: J.J. LegrandD
Georgian Society of Aesthetic Medicine
I. Abashidze Str. 77, TBILISI 0162 – Georgia
Website: www.gsoam.ge
E-mail: info@gsoam.ge – juventa_med@hotmail.com
President: E. Ugrekhelidze
Indian Society of Aesthetic Medicine
E-52/Basement/ Greater Kailash-Il, New Delhi-110048
dr.a.rana@gmail.com
Presidente: A. Rana
Italian Society of Aesthetic Medicine
Via Monte Zebio 28 – 00195 Rome – Italy
Website: www.lamedicinaestetica.it
E-mail: sime@lamedicinaestetica.it
President: E. Bartoletti
Kazakhstan Association of Aesthetic Medicine and Plastic Surgery
139, Tulebaeva Str. – 480091 Almati, Medeouski – Kazakhstan
Website: www.estetic.kz
E-mail: arugulnar@hotmail.com
President: G. Zhumatova
Mexican Scientific Society of Aesthetic Medicine
Cincinnati 81-307, Col. Noche Buena – Mexico – DF 03720
Website: www.facebook.com/SMCME
E-mail: bmillerkobisher@yahoo.com
President: B. Miller Kobisher
Moroccan Society of Aesthetic Medicine
19, Place du 16 Novembre 20250 Casablanca – Morocco
Website: www.dermastic.asso.ma
E-mail: drbourra@hotmail.com
President: A. Bourra†
Polish Society of Aesthetic and Anti-Aging Medicine
Ujazdowskie, 22, 00-478 Warsaw – Poland
Website: www.ptmeiaa.pl
E-mail: psme@psme.waw.pl
President: A. Ignaciuk
Portuguese Society of Aesthetic and Anti-Aging Medicine
Rua Maria Vitoria Bourbon Bobone, Lote 21, N°41, Apto. 201 P-3030-502 COIMBRA
Website: www.spme.pt
E-mail:  joao.vale@spme.pt
President: J.P. Macedo Vale
Scientific Association of Aesthetic Medicine of Peru
Av. Jose Pardo 1545 depto 1801, Miraflores Lima 18, Lima – Peru

Website: www.asocime.com.pe
E-mail: info@asocime.com.pe
President: I. Ogata Matayoshi
Society of Aesthetic Medicine in Turkey
Rumeli Caddesi Durak Apt N° 2, D.7 – Nisantasi, Istanbul – Turkey
Website: www.estetiktipdernegi.org.tr
E-mail: subasihasanm@superonline.com
President: H. Subasi
Spanish Society of Aesthetic Medicine
Ronda General Mitre, 210 – 08006 Barcelona – Spain
Website: www.seme.org
E-mail: secretaria@seme.org
President: P. Vega
Swiss Society of Aesthetic Medicine
Clinique La Prairie – Rue du lac 142, CH-1815 Clarens
Website: www.ssme.ch
E-mail: info@ssme.ch
President: V. Parzin
Ukrainian Society of Aesthetic Medicine
Bunina Street, 10 ODESSA 65026 – Ukraine
Website: usam.org.ua
E-mail: office@virtus.ua
President: V. Tsepkolenko