Aesthetic Medicine
Focus on
Natural look: my point of view
Truth and beauty: social media credibility
Tyroid and Aesthetic Medicine
Vitamin D: updates
The Millennial Aesthetic Physicians
Fake news in Aesthetic Medicine
The blemishes of the adolescence
Truth is beauty. Aesthetic Medicine is Social Medicine
Alternative indications of botulinum toxin
Face and body skin laxity
"Cellulitis": new therapeutic scenarios
Body dissatisfation, misperception and dysmorphism
Environment, nutrition and health
Ozone Therapy in Aesthetic Medicine: a restored method?
Body reshaping
Aesthetic Medicine and fluidity in the new generations
Pigmentation disorders: state of the art
Photoinduced skin reactions
Inflammaging and skin
From couperose to rosacea: a correct multidisciplinary approach
Anti-Aging Medicine
Focus on
The microbiota today: myth or reality?
Antioxidants: bioavailability and efficacy
Endocrine disruptors: a role in Aesthetic Medicine?
Physical activity, supplements and Aesthetic Medicine
Aging and inflammaging
The sleep and its changes with age
A Prevention and Care Path of patient: personal experience
Acne: an integrated approach
Aesthetic and functional gynecology
Adverse events in Aesthetic Medicine
Aesthetic Medicine
Aesthetic Medicine for Oncology: experiences
Aesthetic Plastic Surgery
Biostimulation, biorestructuring and bio-supplementation
Body and face districts: different approaches
Botulinum Toxin: different experiences with different medications
Case reports
Combined protocols in Aesthetic Medicine
Cosmetology: new formulas and active principles
Dermatology within the competence of aesthetic medicine practitioners
Dyschromia: treatment options
Edematofibrosclerotic panniculopathy and localised adiposity
Evidence Based Aesthetic Medicine: clinical experiences
Fillers: from filling to volumization
Functional Anatomy in Aesthetic Medicine
Hands and feet: new possibilities in Aesthetic Medicine
Homeopathy and homotoxycology in Aesthetic Medicine
Laser and Energy-based Devices in Aesthetic Medicine
Long Covid and Aesthetic Medicine
Marketing and Aesthetic Medicine
Medical and surgical phlebolymphology
Medical Rhinoplasty
Mesotherapy in Aesthetic Medicine
My best result
Neuromodulation and Mechanical Myomodulation
New proposals in Aesthetic Medicine
Non-surgical lifting
Nutrition, obesity and eating disorders
Peelings: new approaches, new formulations
Reconstructive Aesthetic Medicine
Regenerative Medicine: a progressive increase in scientific evidence
Social Aesthetic Medicine
Striae distensae
Tattoos in an evolving world
The arms: possibilities and limitations in Aesthetic Medicine
Treatment plans in Aesthetic Medicine
Trichology updates
2023. Our annual Congress is once again coming up, and this year we have decided to reference a phrase that is very dear to SIME, with the aim of updating it with new contents and filling it with the experiences and scientific and cultural exchanges, which have up until now, contributed to our formation and our clinical practice.
The concept of beauty deals with taking care of our own body and our own integrity through a complete search for our wellbeing, which looks at our psychologic, physical and emotive spheres.
The Aesthetic Doctor therefore places themselves in the crossroads between these worlds which help each other in obtaining a "global" beauty, caring for the patient at 360°; this beauty mainly revolves around prevention, but also the maintenance and monitoring of an individual's ageing processes, with emphasis on the balance of the shapes and volumes, aside from the constant search for elegance, always caring for the patient's safety.
Furthermore, Aesthetic Medicine has, in its practice, and progressively more, become a "Social" Medicine, looking amongst other medical specialties for opportunities to join and find solutions to our patients' problems, responsibly dividing each professional's specific abilities.
Therefore, the diagnostic approach, the "check-up" part of Aesthetic Medicine, becomes an important moment for the prevention of dermatological and endocrine diseases, to educate on nutrition, for the prescription of physical activity, to define the limits and synergies between aesthetic medicine and plastic surgery, and with other branches of Medicine always working by our side. Because of this, for years, SIME has been growing in its number of sessions in collaboration with important Scientific Associations and different medical specializations, and sessions dedicated to problems in which useful practical aspects are taken into use for the cultural baggage of the Aesthetic Doctor.
SIME has acquired a progressively higher level of awareness in these years, especially in respects to the role of Aesthetic Medicine when dealing with patients affected by oncological diseases, because today survival is progressively becoming more of a possibility and allowing one to have a dignified lifestyle also means improving the prognosis of the disease. We therefore start talking with more and more concreteness about the presence of the Aesthetic Doctor in the Breast Unit, also in a hospital environment.
Allowing one to trust themselves, the way they look, their femininity, means giving back to beauty its truth and this is the main mission of Aesthetic Medicine.
Starting from this, we will naturally face all the different therapeutic possibilities, involving important Italian and foreign researchers.
We will focus on sharing all the news on fillers, biostimulation, botulinum toxin, regenerative medicine and new technologies, without overlooking cosmetology which has always helped us in our path to prevent anti-aging.
The sharing of ideas will, also this year, be the focal point of our congress with foreign and Italian KOLs with profound scientific and clinical bacgkrounds. Because of this, we invite you join us and contribute with your own experiences.
Emanuele Bartoletti
President of SIME 2023

Felice Strollo
President of the 18th AIMAA Congress
Congress Centre Rome Cavalieri
Waldorf Astoria Hotels & Resorts
Via Cadlolo, 101 – 00136 Rome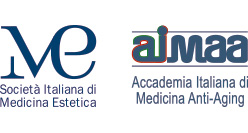 Scientific Secretariat
SIME – AIMAA

Via Monte Zebio, 28 – 00195 Rome
Phone – Fax: +39 06/3217304
sime@lamedicinaestetica.it – www.lamedicinaestetica.it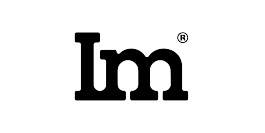 Hotel Reservations
Ideameeting International srl

Via Fonte di Fauno 2a – 00153 Rome
Phone +39 345 6222817
sime2022@ideameeting.com