Aesthetic Medicine Focus on
Aesthetic Medicine and Gender Medicine
Micro: Aesthetic Medicine in small doses
Forehead, eyebrow, temples and periorbital region: safely comprehensive approach
Pregnancy and breastfeeding: off limits?
Slimming and weight loss: aesthetic medicine treatments of related blemishes
Patient-doctor communication: from information to loyalty
Sexuality and Aesthetic Medicine
Hyperpigmentation and melasma: laser or peeling?
Red face
Imaging technologies and techniques in supporting diagnosis in Aesthetic Medicine
Dedicated devices for EFSP therapy
Arms: the challenge continues…
Sugar… the sweet enemy
Aesthetic Medicine Topics
Acne
Anatomy: key points in Aesthetic Medicine
Updates and innovations in Cosmetology
Biostimulation and Biorestructuring
Plastic Aesthetic Surgery
Neck and décolleté: an ongoing challenge
Dermatology of medical-aesthetic competence
Aesthetics and external genitalia functionality: the role of Aesthetic Medicine
Fillers: innovations and clinical experiences
Medical and surgical phlebology
Management of adverse events in Aesthetic Medicine
Aesthetic Medicine's multiple forms: the gender of beauty
Aesthetic Medicine in transgender patients
Lasers and technologies in Aesthetic Medicine
Hands: Aesthetic Medicine updates
Non-surgical lifting: from threads to new technologies
Aesthetic Medicine
Aesthetic Medicine and acupuncture
Reconstructive Aesthetic Medicine
Social Aesthetic Medicine
Regenerative Medicine: scientific developments
Mesotherapy in Aesthetic Medicine
Neuromodulation and Mechanical Myomodulation
New proposals in Aesthetic Medicine
Nutrition, obesity and eating disorders
Peeling: news and confirmations
Edematofibrosclerotic panniculopathy and localised adiposity
Combined protocols in Aesthetic Medicine
Rhinofiller: indications and limitations
Challenges in Aesthetic Medicine
Tattoos: risks, safety and care
Trichology updates
Anti-aging Medicine Focus on
Aging and sexuality
Hormones and aging
Nutrition and anti-aging
Thyroid and Aesthetic Medicine
Metformin: a drug for Aesthetic Medicine?
Vitamin D 2.0
New forms of Aesthetic Medicine
We have come to the 41st edition of the Congress of the Italian Society of Aesthetic Medicine (SIME). Last year edition was a major success and I want to thank you all, my dear Colleagues, for making it possible. Therefore I am personally committed, with the help of all the members of the SIME Board of Directories, to organizing the forthcoming Congress in a fresh way, so as to make your experience more enjoyable. The 2020 edition will feature a rich scientific program and will allow participants a better insight into our profession.
The main focus will be on gender-specific Aesthetic Medicine, keeping a very close eye on techniques and, more importantly, on parameters defining male and female beauty. One of the problems with current techniques and treatments, especially in male aesthetic procedures, is the high risk of standardization, thus  leading to very similar results on different patients. The anatomical study of female beauty has made enormous progress, whereas the idea of male beauty still relies on movie stereotypes sometimes difficult to achieve. But most of all, it would be quite wrong to do it at any cost. There are a lot of unique features making a male face attractive and these features vary depending on age.  We cannot fail to take into consideration the growing number of men consulting an aesthetic doctor, including elderly patients.
Therefore, we would like this Congress to be an opportunity to take stock of the situation on male patients correction and maintenance procedures.
Of course, a whole lot of other predetermined sessions of the highest scientific level will be the backbone of the next Congress, which will enrich all of us and help in our professional development. We need to concentrate our efforts on providing our patients with top quality, well-thought-out, personalized and, as always, the safest results. Dedicated newsletters will keep you periodically updated on the organizing process of these scientific sessions.
As usual, foreign opinion leaders will bring us their experience in corrective treatments and much more. We will discuss their personal approach with patients, their way of managing dissatisfactions and dealing with complications.
Another remarkable improvement for the 41st Congress will be the attention paid to scientific evidences for treatments or methodology proposed in each session.  
We will also explore the theme of the doctor-patient relationship with the contribution of humanists, psychologists and anthropologists. This subject is always in demand and topical both to novice medical practitioners and already experienced physicians.
You will also find plenty of interesting sessions, always scientifically valid, arranged in association with other Scientific Societies. These specialists enrich us every time with anatomical-physiological-pathological suggestions that complete our complex training.
Therefore, as every year, I call on all of you to play a part in largest Italian scientific event entirely dedicated to Aesthetic Medicine and send your experiences in the form that now distinguishes the presentations at our conference: scientific rigor, unquestionable structure, appropriate form and impeccable photos. Year after year, our awareness campaign in this regard is paying off, thanks to your responsiveness and full willingness to improve.
Thank you always for all your contributions and participation which deeply enrich your Congress.
Emanuele Bartoletti
SIME 2020 President
Congress Centre Rome Cavalieri
Waldorf Astoria Hotels & Resorts
Via Cadlolo, 101 – 00136 Rome
Download the free App on your device!
Follow SIME Congress on your smartphone or tablet.
You will receive alert for the beginning of the main sessions or events of SIME 2020 and all the real-time information. Read the QR code, discover SIME 2020!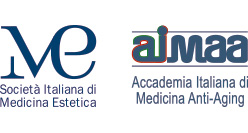 Segreteria Scientifica
SIME – AIMAA

Via Monte Zebio, 28 – 00195 Roma
Tel. – Fax: +39 06/3217304
sime@lamedicinaestetica.it
www.lamedicinaestetica.it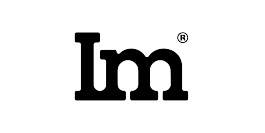 Prenotazioni Alberghiere
Ideameeting International srl

Via Terni, 66 – 00182 Roma
Tel. +39 06/5852301 Fax: +39 06/58523020
sime2020@ideameeting.com
www.ideameeting.com