Aesthetic Medicine
Focus on
Sensitive skin
Adult acne
Shiny face, dull face, luminous face
Nails and hair: the well-being of the skin appendages
How I do it: labiomental fold
How I do it: supraorbital region
How I do it: suprapatellar region
The obesogenic environment: energy balance in an unbalanced world
Tailor-made Aesthetic Medicine vs Social Media Trends
Adverse events in Aesthetic Medicine: beyond the fillers
New frontiers of the chemodenervation
Fake news in Aesthetic Medicine
Commercial and regulatory tools available to the Aesthetic Medicine Doctor for the economic upturn
Comparison of different nutritional approaches
"Minor" eating disorders
Instrumental measurement of the aesthetic results of the face
Minimally invasive facial rejuvenation with low economic impact
Therapeutic algorithms 2.0
Microcirculation and Aesthetic Medicine: not only EFSP
Ideal methods of cure: the Aesthetic Medicine in the Breast Unit
Early menopause, Aesthetic Medicine implications
Anti-Aging Medicine
Focus on
Visceral adiposity and stress
Sexuality and Aestehtic Medicine
Medical prescription of the physical activity
Aging, the Medicine of the future
Aging and antioxidant: yes or not
Sleep and his changes with age
Acne in Aesthetic Medicine
Anatomy in Aesthetic Medicine
Biostimulation and Biorestructuring
Case reports
Aesthetic Plastic Surgery
Adverse events in Aesthetic Medicine
Cosmetology: updates and innovations
Covid and Aesthetic Medicine
Dermatology of medical-aesthetic competence
Evidence Based Aesthetic Medicine
Fillers
Medical and surgical phlebology
Aesthetic and functional gynaecology
My best result
Hyperpigmentation and melasma: therapeutic proposals
Laser and Energy-based Devices in Aesthetic Medicine
Non-surgical lifting: from threads to new technologies
Hands and feet: update in Aesthetic Medicine
Marketing and Aesthetic Medicine
Aesthetic Medicine
Aesthetic Medicine and Acupuncture
Reconstructive Aesthetic Medicine
Social Aesthetic Medicine
Regenerative Medicine and PRP: innovations and scientific evidence
Mesotherapy in Aesthetic Medicine
Neuromodulation and Mechanical Myomodulation
New proposals in Aesthetic Medicine
Nutrition, obesity and eating disorders
Homeopathy and homotoxycology: Bio-Aesthetic Medicine
Peelings: new approaches, new formulations
Edematofibrosclerotic panniculopathy and localised adiposity
Combined protocols in Aesthetic Medicine
Rhinofiller
Tattoos: risks, safety and care
Trichology updates
Colors, volumes and surfaces
Strategies in Aesthetic Medicine
A face's brightness, a healthy complexion, and the smoothness of a tense and compact body surface represent some of the objectives of Aesthetic Medicine which increasingly operates through consolidated and scientifically valid strategies.
Modern technologies allow to create reliable therapies, seeking and obtaining, even creatively, a well-being that integrates the state of health with the beauty and harmony of the person.
Being beautiful and healthy is a part of a project, which must meet the needs of our patients while respecting the safety and naturalness of the result.
The scientific rigor that we saw last year, based on the application of the rules of Evidence Based Medicine to the therapeutic paths of Aesthetic Medicine, will be re-introduced this year in interesting and innovative pre-arranged sessions.
The Scientific Committee has developed, for the 43rd Congress, a dynamic organization that will give participants the chance to share their experiences in interactive round tables, so that they finally take their time to cease any doubts, ask questions and have debates.
There will also be video sessions at the end to furtherly analyze new techniques and/or to present the "how I do"s of Italian and foreign opinion leaders, still keeping the level of each Aesthetic Medicine theme rather high.
SIME, as usual, will join AIMAA to create its yearly Congress, as Aesthetic Medicine and Anti-Aging Medicine are now known to be very complementary disciplines, that mould their knowledge and share their cultural backgrounds with the aim of reaching a person's wellbeing.
The historic collaboration with the numerous Scientific Societies, which share interdisciplinary diagnostic and therapeutic paths with Aesthetic Medicine, will also be present at the next Congress.
Finally, the always important participation of the numerous companies will certainly bring further news and opportunities for scientific updating which are fundamental for our daily clinical activity.
With this short introductory letter, we would like you to know that we are now open to receive your abstracts. We have always believed that the Congress is above all a cultural and scientific exchange, where you can find comfort and compare clinical procedures, where discussions can be constructive and educational.
Hence the exhortation to participate in large numbers but, above all, with the enthusiasm and scientific curiosity that stimulates and enriches our work.
Emanuele Bartoletti
President of SIME 2022

Felice Strollo
President of the 17th AIMAA Congress
Congress Centre Rome Cavalieri
Waldorf Astoria Hotels & Resorts
Via Cadlolo, 101 – 00136 Rome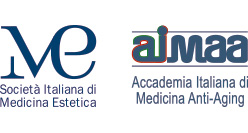 Scientific Secretariat
SIME – AIMAA

Via Monte Zebio, 28 – 00195 Rome
Phone – Fax: +39 06/3217304
sime@lamedicinaestetica.it – www.lamedicinaestetica.it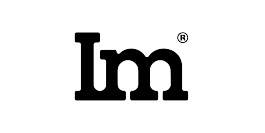 Hotel Reservations
Ideameeting International srl

Via Fonte di Fauno 2a – 00153 Rome
Phone +39 345 6222817
sime2022@ideameeting.com