Scopri i vantaggi di diventare Socio SIME
Ottieni sconti sui principali eventi ECM di Medicina Estetica e molto altro.
Presente dal 1975 la SIME è la prima Società Italiana di Medicina Estetica
The Italian Society of Aesthetic Medicine was founded in Rome on April 22nd, 1975, by Carlo Alberto Bartoletti, specialist doctor in Cardiology, Gastroenterology, Gerontology and Geriatrics.
It is a non-profit cultural association. Its main target is the study, research and information regarding Aesthetic Medicine: it brings together in different disciplines doctors with different specialisations that integrate training and updating; it organises training and specialisation courses for doctors, technical and auxiliary professions within Aesthetic Medicine.
Purposes of the Italian Society of Aesthetic Medicine:
To encourage interdisciplinary collaboration between doctors and technicians of different specialisations, in order to solve problems in Aesthetic Medicine;
To stimulate experimental research in the pharmaceutical and cosmetic industry;
To publish scientific and technical content relating to Aesthetic Medicine;
To promote and strengthen cultural exchanges and relationships with Aesthetic Medicine Societies of other countries.
To achieve these purposes, the Italian Society of Aesthetic Medicine:
promotes publishing activities;
publishes a scientific national Journal "La Medicina Estetica" and an international Journal "Aesthetic Medicine" official organ of the Union Internationale de Médecine Esthétique;
organises conferences, congresses, round tables and courses and seminars at a national and international level.
Since 1976, the Italian Society of Aesthetic Medicine has organised national and international congresses in Italy, and short basic courses about Aesthetic Medicine, with the help of University facilities and national and international scientific societies interested in Aesthetic Medicine problems, and the patronage of leading medical schools and the Ministry of Health and Education – all in order to maintain quality and rigour in methodologies.
Since its foundation, SIME has organized:
39 National Congresses (Rome);
1 Worldwide Congress (Rome);
2 International Congresses (Rome);
3 Mediterranean Congresses (Rome);
13 "Aesthetic Medicine meetings" (Civil Hospital of Ortona);
3 "Basic practical course of Aesthetic Medicine" (Milan and Rome);
3 "Medical Aesthetic days" (Florence).
Since 1990 the Italian Society of Aesthetic Medicine became the first scientific society in the world to give birth to a four-year training school in Aesthetic Medicine reserved for graduates in Medicine, in collaboration with the Fatebenefratelli Foundation (FIF).
Since 1994, the Italian Society of Aesthetic Medicine has managed the outpatient service of Aesthetic Medicine at "S. Giovanni Calibita" Fatebenefratelli Hospital at Tiber Island in Rome. This service was created for doctors during their practical training in their second year at the International School of Aesthetic Medicine of the Fatebenefratelli Foundation (FIF).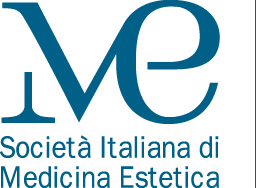 Via Monte Zebio 28 – 00195 Roma (Italia)
Tel: +39 06 3217304
E-mail: sime@lamedicinaestetica.it